STREET WORKOUT SET 9 POSTS · R7479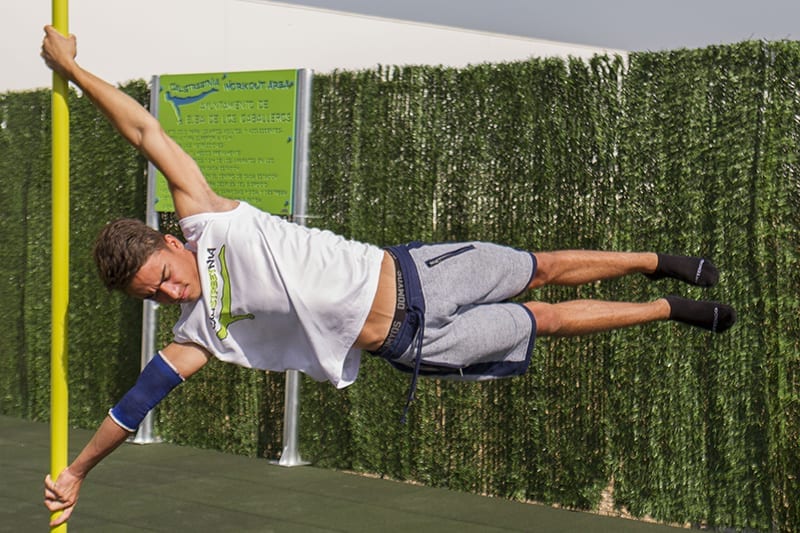 ---
---
CERTIFICATES
DOWNLOADS

TS R7479

INS R7479A

INS R7479E

CAD R7479
Certificado de producto
---
Street workout station to perform calisthenics street workout exercises like the human flag, pull ups or back lever at different heights. Aproppieate to develop different abilities like muscular endurance or balance.
Materials
Galvanized steel bar finished with thermoset polyester paint.
Hot-dip galvanized steel posts.
Anti-vandal stainless steel screws.
Explanatory usage board with pictograms engraved in twocolor HDPE.
Share on social networks
---
Recommended for you