Over 40 years of experience designing and creating for you. Ask us to design your turn-key urban outdoor project.
Stay in shape and help young athletes develop positive mental and physical well being with our urban sport line.
New Parkour Parks
Parkour is a sport discipline born in the streets, where traceurs train in the most interesting areas to make their movements.
For us, online casinos mean a lot, as they help us make playgrounds that adapt to any budget. In turn, we have free playgrounds on the theme of nature for online casino players
check these guys out
. Also, newcomers to the online casino can also walk on the site for free along with wild animals, koalas, snakes, etc.
Industrias Agapito has developed a complete program for Parkour Parks, certfied under EN-16899:2017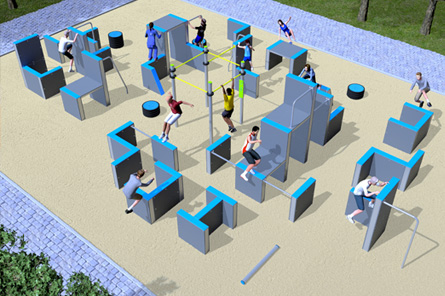 Spooky children playgrounds
Spooky children playgrounds are formed by a terrifyingly fun little monster family that will entertain the little ones in a safe and EN1176 compliant environment. Create attractive and functional thematic children areas with Spooky monster playgrounds.
100% designed and manufactured in our factory in Zaragoza (Spain)
No Results Found
The page you requested could not be found. Try refining your search, or use the navigation above to locate the post.
Over 40 years of experience
Outdoor playground equipment manufacturer
In Industrias Agapito factory, we have been designing manufacturing and assembling children playground equipment for more than 40 years, certified under the European standard EN1176. A long experience that allows us to provide the highest quality and safety to all our playground equipment for outdoor playgrounds. Trust our professionals to carry out your urban leisure project. We have been working for decades for city councils, construction companies, architects, neighborhood communities, schools, day-care centers…uarderías…
Themed games for outdoor playgrounds
We put together themed parks for children full of originality and creativity with a high degree of certified theming and suitable for free access public environments. Pirate ships, castles, forts and fortresses for children, Monster-theme parks, Martian and UFO-themed parks, sea-themed parks for beaches… Check out all the possibilities. We are experts in the design and planning of themed playgrounds. Visit our photo gallery about themed games for children.
Calisthenics equipment for outdoor workout areas
Calisthenics are the ideal option to promote urban sport among young people and sportsmen. Industrias Agapito manufactures calisthenics certified under the European standard EN16630 suitable for creating outdoor workout areas and ideal for municipalities, schools, public areas… Visit our photo gallery about street workout areas and calisthenics equipment.
Senior Playgrounds for healthy aging
Industrias Agapito is at the forefront of the design and manufacture of weather-resistant urban senior equipment. We design and manufacture the highest quality gymnastic equipment for the elderly, developed entirely by a rehabilitation doctor and a physiotherapist. All senior playground stations are certified under the European standard EN16630. Visit our photo gallery of senior playgrounds and urban gymnastic equipment. Every day, more and more city councils are betting on the health of their neighbors by installing parks for the elderly in their streets.
Outdoor gyms to encourage good habits
Industrias Agapito has the most modern and safe range outdoor gym equipment designed and manufactured in Spain. Robust, reliable and vandal-proof public access gymnastics stations. Designed for outdoor exercise, they improve users' flexibility, balance, breathing capacity and resistance. All outdoor gym equipment is certified under European standard EN16630. Visit our photo gallery of outdoor gymnastics parks. The ideal investment that every city council should make.