The start
The family business began in 1870, by making carts for agricultural work.
Trailer manufacturing
In the 1940s we started to manufacture all kinds of tractor-trailers. A few years later we were producing tipper trailers and truck bodies.
Urban furniture manufacturing
In 1970s, coinciding with the outset of this industry in Spain, we began to manufacture street furniture and playground equipment.
New facilities
In 1977 the company moved to a new premises at the Valdeferrín Industrial Estate in Ejea de los Caballeros.
New Activity
In the 1990s a new activity was introduced – the comprehensive restoration of historic trams, to be put into operation on tourist lines and for public and private collections.
Quality management systems
In the year 2000, we began implementing various quality control systems in accordance with ISO standards, and certifying our playground equipment in compliance with European standard EN-1176.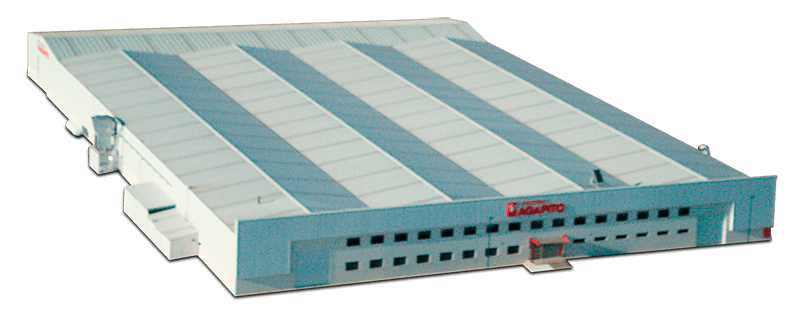 New Factory
In 2010 the company moved to its current premises, the new Valdeferrín Oeste Industrial Estate in Ejea de los Caballeros, with a total area of 20,000 m2.
Towards 1870, GREGORIO AGAPITO came to Ejea de los Caballeros from Armillas (Teruel) and opened his wainwright´s workshop to manufacture and maintain carts for agricultural work.
Around the year 1895, PEDRO AGAPITO carried the company forward and created a new workshop in the same town.
In 1925 his sons MARIANO y TEODORO AGAPITO took over the company, making carts and subsequently all kinds of tractor-trailers and truck bodies.
En 1961, los hijos de Teodoro, MARISA and JUAN JOSE AGAPITO, joined the company. A few years later they began manufacturing street furniture.
In the year 2000, Juan Jose´s children, SONIA, SERGIO y MARIO AGAPITO.
In 2020, INDUSTRIAS AGAPITO is formed by an excellent human and professional team of almost 50 employees.
Industrias Agapito
is a fifth generation family business, dedicated to the
design, manufacturing, installationand maintenance of Urban Equipments
. The factory is over 20.000 sqm. nowadays and is located in Zaragoza (Spain). The company has implemented ISO9001 Quality Management System and ISO14001 EnviromentalSystem.
Since 40 years ago, the main activity of the company is designing and manufacturing Children Playgrounds, Site Furnishing and Outdoor Sport Circuits. Our products are certified under its respective European Standards and are exported to more than 25 countries.
We design and manufacture our own products. Complete manufacturing of our products, the use of last generation raw materials, and our extensive manufacturing experience let us offer maximum quality products with excelent value for money.
Over 100 years of history, more than 40 of them designing and manufacturing site furnishings, Industrias Agapito participates in the progress and new trends of this sector to develop its high quality and security products.