SPOOKY PLAYGROUND AREA SIGN · R3618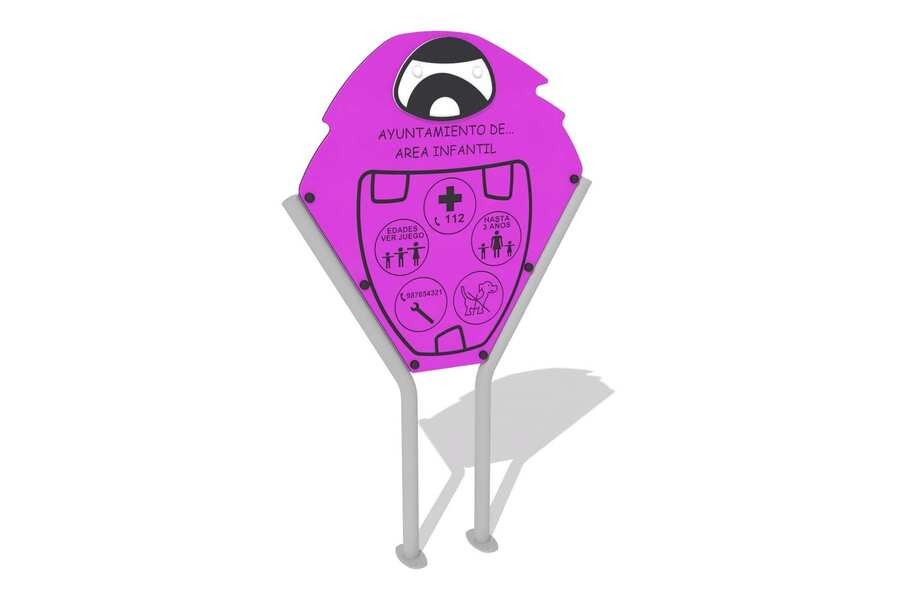 ---
---
CERTIFICATES
DOWNLOADS

TS R3618

INS R3618A

INS R3618E

CAD R3618
Certificado de producto
---
The information signboard for Spooky outdoor playgrounds and public parks complements the fun Spooky monster-themed series of children's playground equipment. It is made of painted galvanized steel with an anti-vandalism, anti-graffiti, and maintenance-free engraved polyethylene panel. This signboard includes pictograms in accordance with UNE 172001 IN regulations.
Materials
• Thermohardened polyester painted steel.
• HDPE panels of 19 mm thickness made with more than 60% recycled plastic, maintenance-free and anti-graffiti.
Share on social networks
---
Recommended for you