New children's castles for public playgrounds
The Citadel and Enchanted Castle are the two new large themed playsets for public playgrounds that are incorporated into the theme series of children's games. 
Both unique playsets have been designed to foster children's imagination and social skills through symbolic play. The themed children's games are the perfect element for the very important symbolic play that helps children to understand their environment, develop their language and imagination, overcome stressful situations and empathize by actively contributing to their emotional development. 
The walls and towers in these children's castles for public playgrounds feature a number of additional games, including climbing walls, ramps, slides, climbing ladders, passageways and original rope bridges between towers. They are accompanied by a large number of medieval decorations such as shields, pennants, eagles, salamanders, wolves, signs, stone walls and battlements. 
For more information, visit the websites of the themed playset for children's playgrounds "Enchanted Castle" and the unique playset for children's playgrounds "The Citadel". 
New children's ship for public playgrounds "La Niña" inspired by the ancient caravels that discovered the Americas. "La Niña" playground ship is a large themed playset designed for unique outdoor playgrounds. It is composed of a three-level play structure that is...
The New Block litter bin is robust and vandal-proof, but elegant and stylish at the same time. The urban Block litter bin is exclusively designed by the litter bin manufacturer Industrias Agapito and is a robust and elegant litter bin ideal for outdoor parks, gardens,...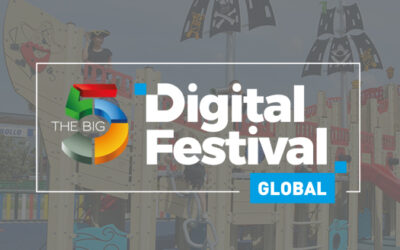 Industrias Agapito will be exhibiting all its novelties and products at "The Big 5", the largest event on construction in the Middle East, Africa and South Asia. From November 23rd to 26th, we will be assisting all our customers in one of…