"La Niña" Playground Ship
New children's ship for public playgrounds "La Niña" inspired by the ancient caravels that discovered the Americas.
"La Niña" playground ship is a large themed playset designed for unique outdoor playgrounds. It is composed of a three-level play structure that is fully themed and inspired by the ancient caravels that sailed the Atlantic Ocean in search of the Americas.
It is a themed playset equipped with 28 additional games, 10 of which are interactive themed base, featuring 2 curved open slides, ramps and access ladders. In this themed children's structure, children can play at being sailors, discover the geographical coordinates by turning the compass, check the map to know the world, see new islands by watching with the orientable telescope, crew the pirate ship by using the rudder, solve alphabet soup boards or save Pinocchio from the whale's belly.
Every play level on this playground ship has been meticulously themed with pirate and sea motifs. It has a mast with sails over 6 meters high, portholes closed by polycarbonate skylights and sea waves with photocalls at the base of the game.
"La Niña" playground ship fosters the important symbolic play that children need to learn to socialize, communicate and understand the world around them. Themed children's games, such as "La Niña" caravel, are the perfect place to enhance this development in which up to 80 crew members can play at being pirates, discovering new lands or sailing new seas, thus encouraging the development of their social and creative skills.
The Citadel and Enchanted Castle are the two new large themed playsets for public playgrounds that are incorporated into the theme series of children's games.  Both unique playsets have been designed to foster children's imagination and social skills through symbolic...
The New Block litter bin is robust and vandal-proof, but elegant and stylish at the same time. The urban Block litter bin is exclusively designed by the litter bin manufacturer Industrias Agapito and is a robust and elegant litter bin ideal for outdoor parks, gardens,...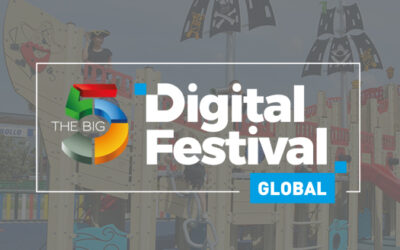 Industrias Agapito will be exhibiting all its novelties and products at "The Big 5", the largest event on construction in the Middle East, Africa and South Asia. From November 23rd to 26th, we will be assisting all our customers in one of…