Uniquely-designed urban Block litter bin
The New Block litter bin is robust and vandal-proof, but elegant and stylish at the same time.
The urban Block litter bin is exclusively designed by the litter bin manufacturer Industrias Agapito and is a robust and elegant litter bin ideal for outdoor parks, gardens, sidewalks and public places. A highly-aesthetic and stylish vandal-proof litter bin.
The steel structure is painted with thermohardened polyester that is highly resistant to weathering and has a stainless-steel folding cover with a triangular key lock.
Due to its large capacity, it is suitable for public spaces with high traffic of people or places where garbage collection is more distant in time. To facilitate the collection of garbage, it is equipped with an integrated bag-holding system.
For more information about this amazing urban litter bin, please contact our technical sales department via the usual communication channels.
New children's ship for public playgrounds "La Niña" inspired by the ancient caravels that discovered the Americas. "La Niña" playground ship is a large themed playset designed for unique outdoor playgrounds. It is composed of a three-level play structure that is...
The Citadel and Enchanted Castle are the two new large themed playsets for public playgrounds that are incorporated into the theme series of children's games.  Both unique playsets have been designed to foster children's imagination and social skills through symbolic...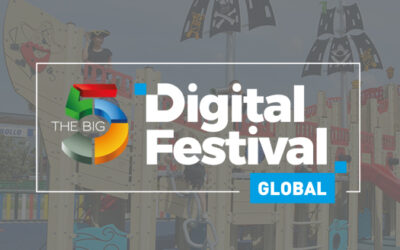 Industrias Agapito will be exhibiting all its novelties and products at "The Big 5", the largest event on construction in the Middle East, Africa and South Asia. From November 23rd to 26th, we will be assisting all our customers in one of…