Carousels for all! Integration carousels.
Check out Industrias Agapito's integration carousels for disabled children and children in wheelchairs.
Industrias Agapito is committed to the integration of all children in playsets for playgrounds by including in its catalog several models suitable for children with reduced mobility and children in wheelchairs.
The integration carousels are aimed at children with special needs, allowing them not only to play in public playgrounds, but also to be integrated and included in normal life.
R4507 Integration Carousel
The R4507 Carousel For All is a rotating playset suitable for children in wheelchairs that fosters integration and team play between up to 9 children, one of whom is in a wheelchair.
R4502 Flying Integration Carousel
The R4502 Flying Carousel is an inclusive rotating playset with a modern and innovative design covered with anti-graffiti polyethylene, ideal for outdoor playgrounds.
R4505 Rotating Integration Bowl
The R4505 tilting and rotating bowl is suitable for children with reduced mobility. bowl shape surrounds the child and helps to retain him/her inside.
The Citadel and Enchanted Castle are the two new large themed playsets for public playgrounds that are incorporated into the theme series of children's games.  Both unique playsets have been designed to foster children's imagination and social skills through symbolic...
The New Block litter bin is robust and vandal-proof, but elegant and stylish at the same time. The urban Block litter bin is exclusively designed by the litter bin manufacturer Industrias Agapito and is a robust and elegant litter bin ideal for outdoor parks, gardens,...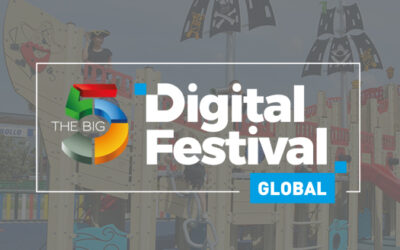 Industrias Agapito will be exhibiting all its novelties and products at "The Big 5", the largest event on construction in the Middle East, Africa and South Asia. From November 23rd to 26th, we will be assisting all our customers in one of…