Children's playground equipment from manufacturers Industrias Agapito has come to one of the most important commercial and business centers in Singapore, Suntec City, located in the Marina Center, a sub-area of ​​the Financial District of Singapore. This urban development project, composed of five buildings, houses international exhibition and convention areas, various embassies, including those of Spain and Qatar, as well as a multitude of stores and businesses.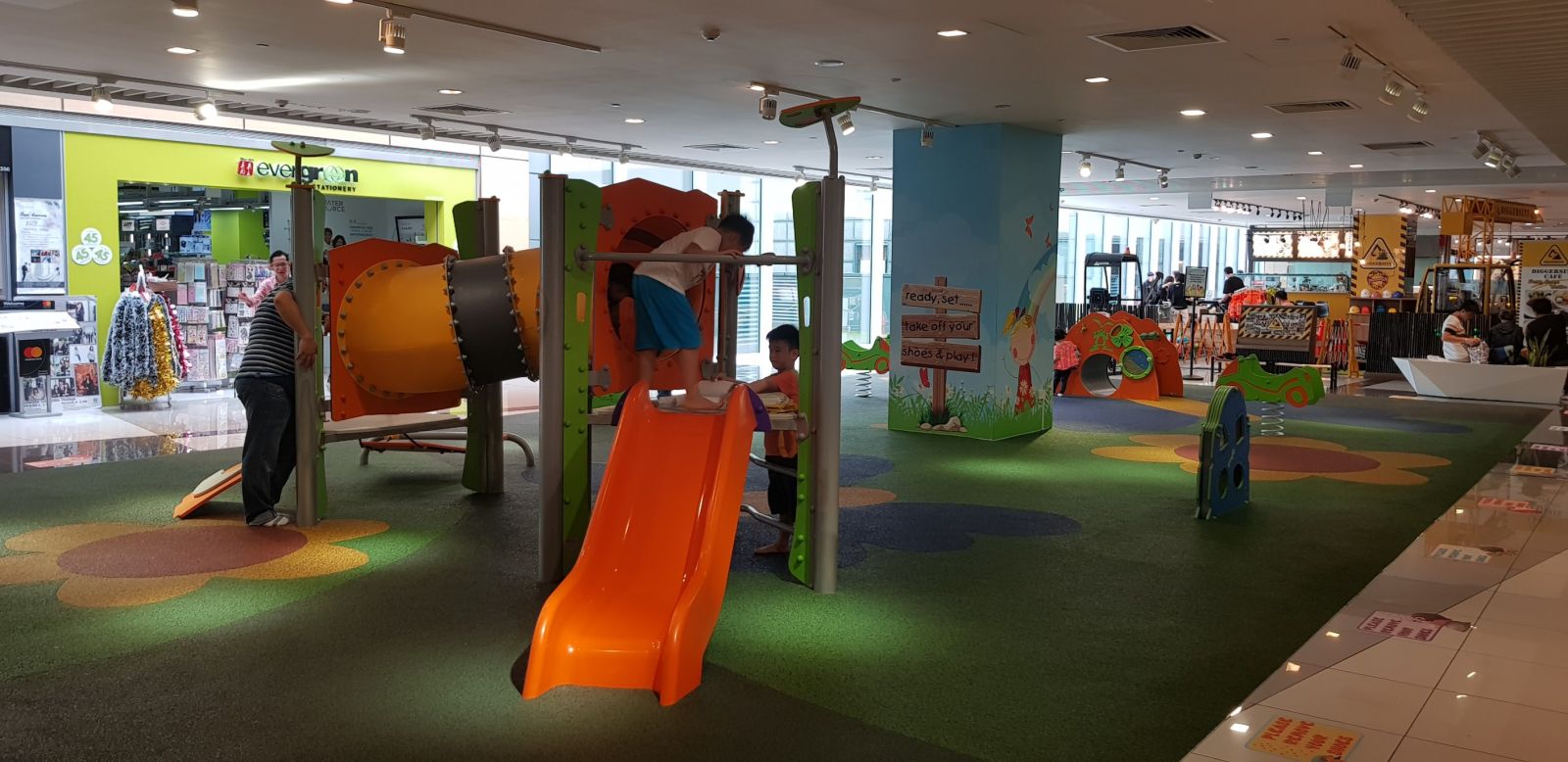 Within this commercial and business complex there is a public rest area equipped with a playground composed of equipment manufactured and designed by Industrias Agapito. All the equipment has been certified according to the EN1176 safety standard for playground equipment.
The area features a variety of early stimulation activities focused on encouraging the development of fundamental skills and abilities in very young children. These early childhood activities are not adaptations of play equipment for older children, instead they have been designed and developed based on concepts of children's play for kids under 3 years of age, taking into account their particular needs for the development of psychomotor and sensory skills.
Alongside the Little Car R4625 themed spring-rider there is a Tribox multi-play structure, model R4288 with two-towers, consisting of a crawling tube tunnel, a metal ladder, a mobile ramp and a fixed ramp, plus a polyethylene slide located in one of the towers. All these elements are safe children's equipment certified according to European regulations and manufactured with top quality materials with excellent finishes.