TREEHOUSE GIANT TOWER · R4332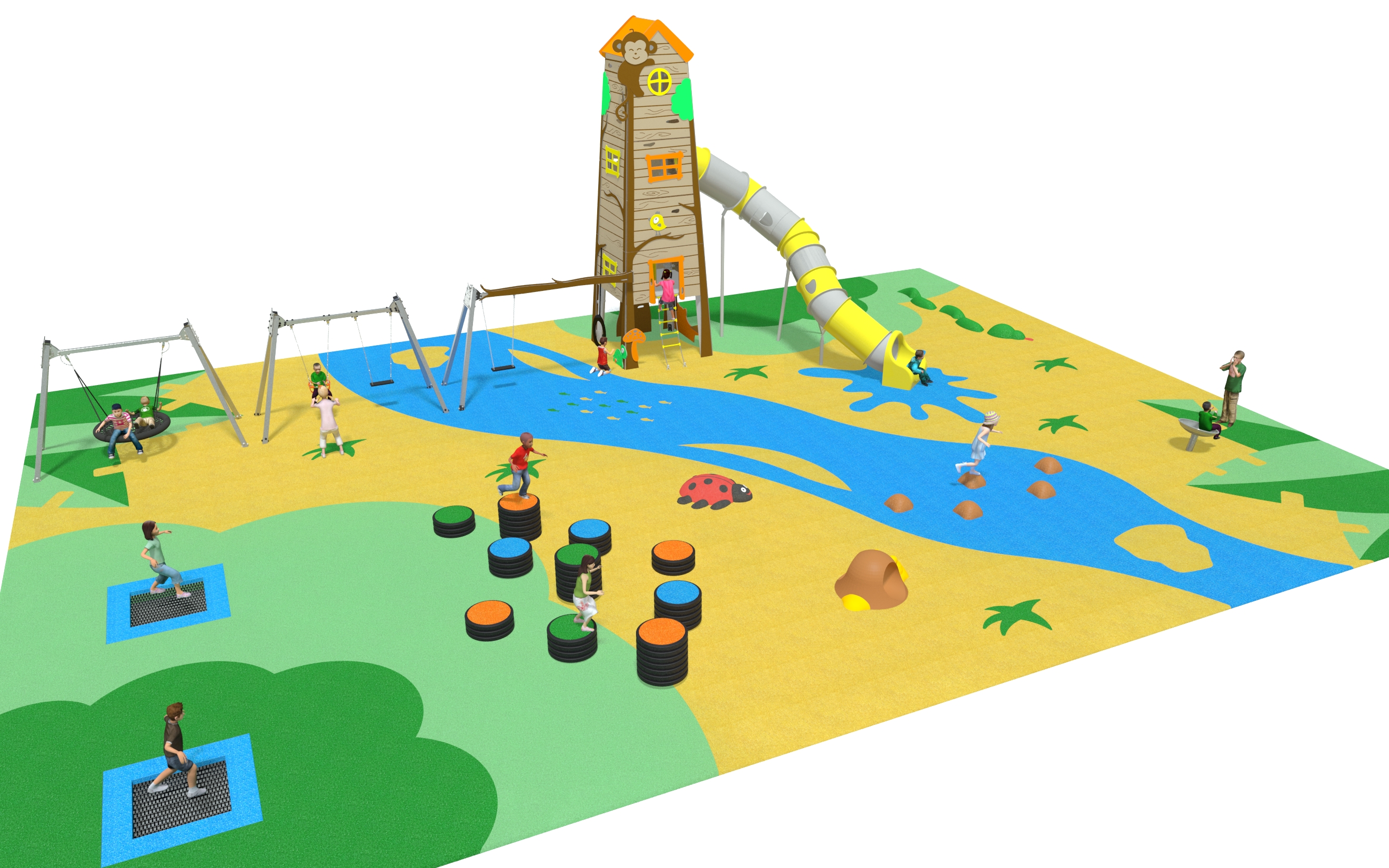 ---
---
DOWNLOADS
---
Giant tower playset inspired by the little treehouse and nature
It is a themed children's playset of almost 7 meters high with a 3.5 meters high pipe slide and a swing. The Giant Treehouse playground tower is decorated with elements of nature, vegetation and animals, including a friendly monkey perched at the top, cheerful birds, owls and a cunning fox in its burrow. 
On the lower level, there is an early stimulation area for the little ones called "The Fox's Cave" equipped with a small counter table, the crawling tunnel "The Cave", a bench and the crawling tunnel "The Swing Wheel". A hanging rope ladder and a log-shaped climbing wall provide access to the different play levels and windows of this children's tower. 
Materials
Hot-dip galvanized structure.
HDPE slide.
HDPE panels of 19mm thick, maintenance-free and anti-graffiti.
Platforms and ramps made of 21mm thick non-slip rubber coated polyethylene.
Stainless steel screws and bolts.
Composition
S-shaped grotto slide (double curve) in high-density polyethylene, H=3.5 m.
One "Owl in a tree" themed seat swing.
Hanging rope ladder.
Access climbing wall "The trunk".
Several windows on all levels.
Early stimulation areas on lower level themed "The Fox's Cave" featuring the following elements:
- Table-counter
- Crawling tunnel "The Cave".
- Gathering bench.
- Crawling tunnel "The swinging wheel".
Share on social networks
---
Recommended for you