SPOOKY FOOTBRIDGE PLAYSET · R4253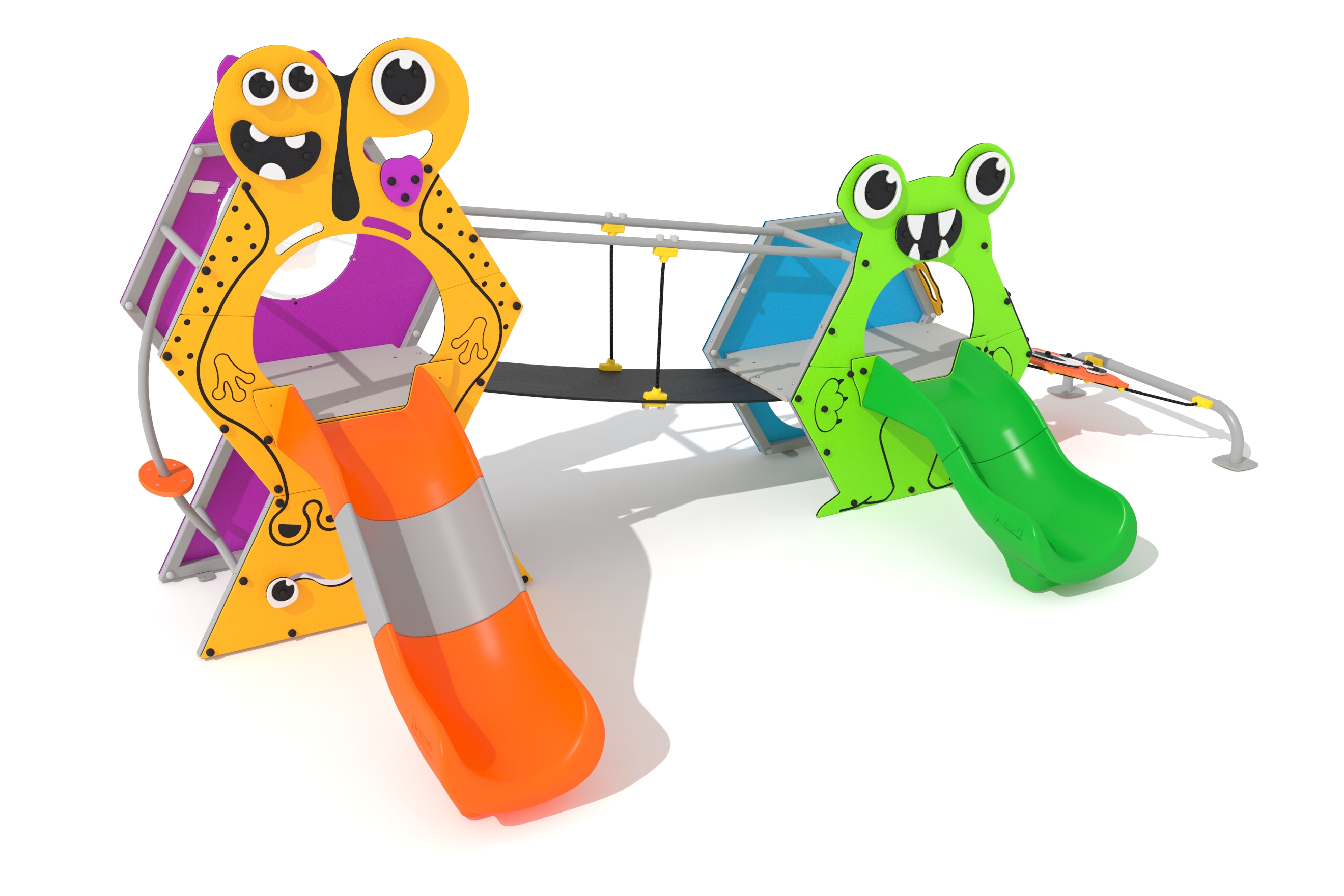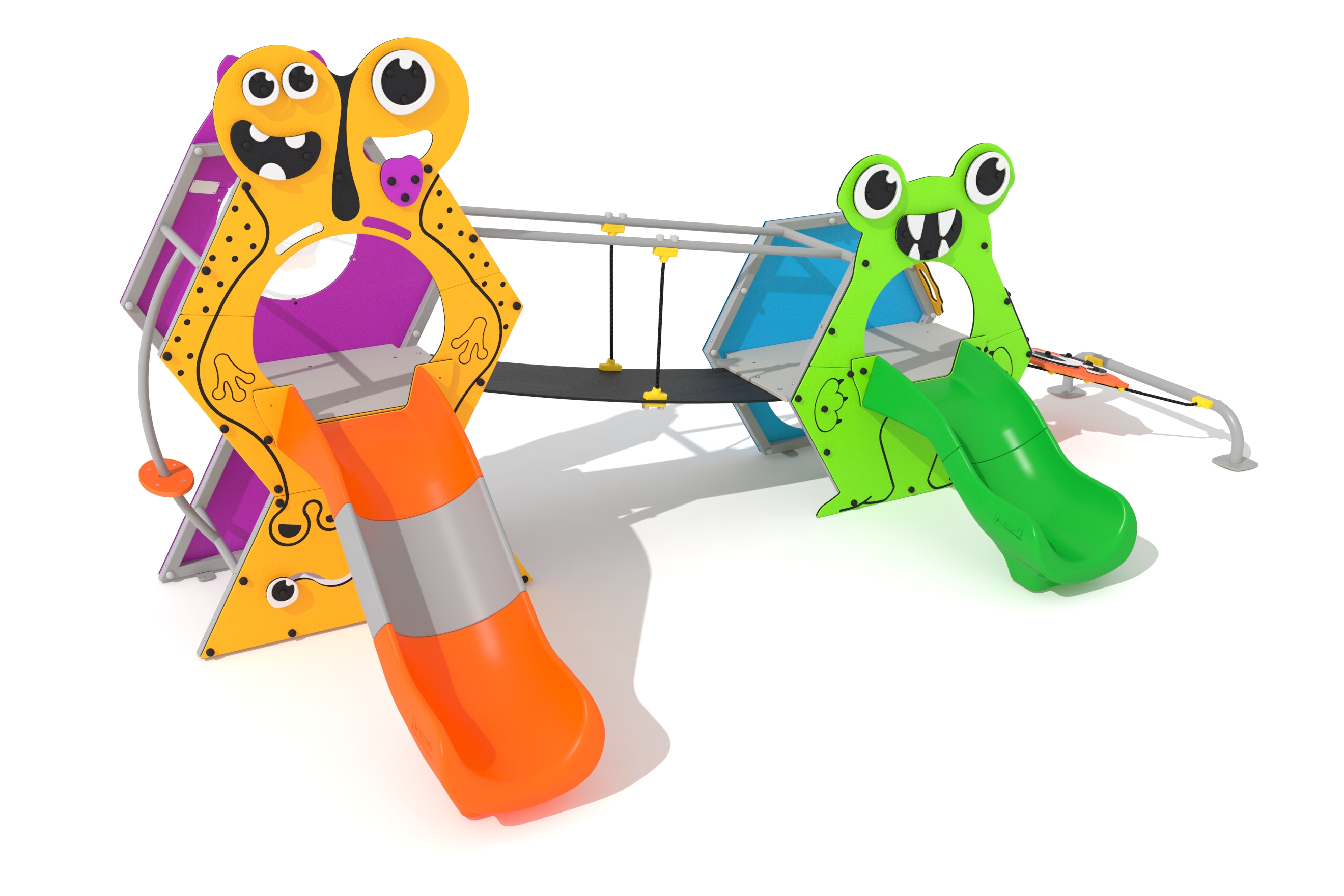 ---
---
CERTIFICATES
DOWNLOADS
---
The Multi-play structure Spooky Footbridge for playgrounds consists of two towers, two slides, and a suspension bridge.
The Spooky Footbridge themed multi-play structure is made of high-quality materials such as high-density polyethylene made with more than 60% recycled plastic and painted galvanized steel. The four large monsters that form the structure and the many kinds of fun it provides make it ideal for children's public outdoor spaces and openly accessible areas. Safe and secure, it complies with all the standards of the EN 1176 regulation.
Materials
• Thermo-hardened polyester painted galvanized tubed hexagonal structures of 50x50 mm thickness.
• HDPE panels of 19 mm thickness made with more than 60% recycled plastic, maintenance-free and anti-graffiti
• HDPE or stainless steel slides.
• Platforms and ramps made of 21 mm thick non-slip rubber coated polyethylene.
• Flexible rubber suspension bridge of 12 mm thickness, reinforced with high-resistance industrial textiles.
• Polycarbonate windows especially designed for outdoors.
• Polyamide ropes of Ø16 mm reinforced with 6-strand steel core.
• Polyamide protective caps.
• Stainless steel screws and bolts.
• Fixations: zinc-coated / hot-dip galvanized steel.
• Certified under EN1176.
Share on social networks
---
Recommended for you